HOW IT WORKS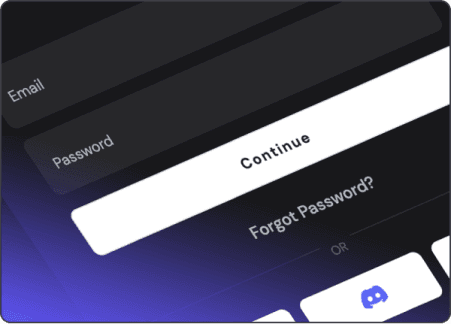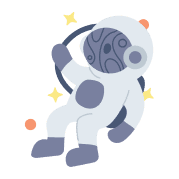 1
Login with Discord or email and add your in game name for the games you play.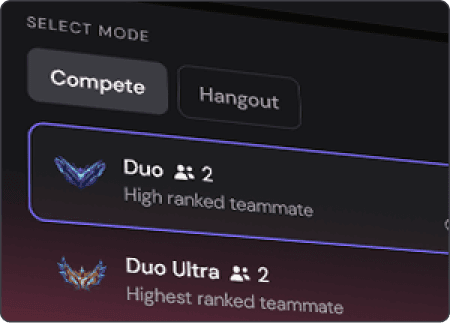 2
Choose a game and game mode. The game mode determines what type of teammate we match with you.
Modes vary by price, depending on teammate availability and other factors.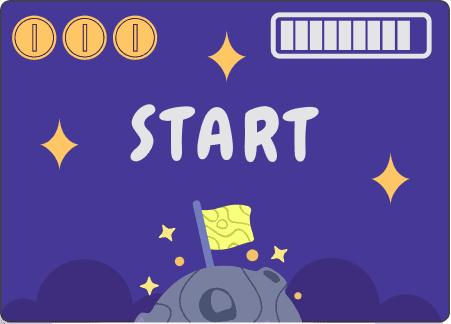 3
After about 2 minutes* you will be matched and your new teammate will add you in-game (and optionally voice chat platform).
You'll never need to play alone or with random teammates ever again.
EASY.
We make it easy to connect and play with top tier and friendly teammates. All in less than 2 minutes.
Frequently asked questions
How long does it take to match with someone?
If I don't like my teammate, can I change it to someone else?
What if I lose my game?
What is your cancellation policy?
How do I recharge my balance?
Have questions? We're here to help.