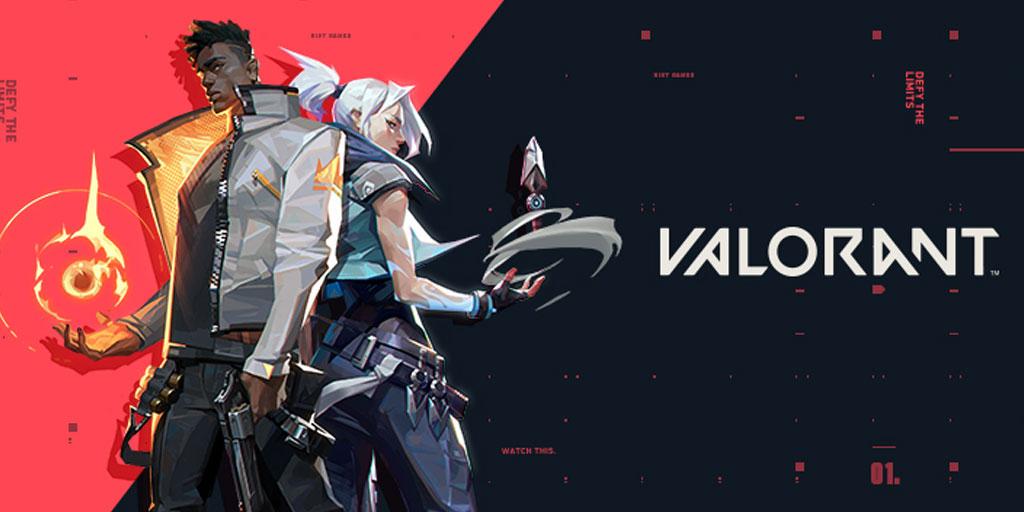 Find Your Ideal Valorant Teammate on TapIn.GG
Valorant, the popular tactical first-person shooter by Riot Games, has taken the gaming world by storm. However, finding the perfect teammate to elevate your gameplay can be challenging. Enter TapIn.GG, a revolutionary platform designed to help you find the ideal teammate to complement your skills and playstyle. In this comprehensive guide, we'll explore how TapIn.GG works, its benefits, and how to optimize your experience while using this platform.
TapIn.GG Overview
TapIn.GG is an innovative platform that connects gamers with like-minded teammates based on their in-game statistics, preferences, and playstyle. The platform's advanced algorithm analyzes your gaming data and identifies potential teammates who share similar goals and skill levels. This ensures a more enjoyable and effective gaming experience, reducing the likelihood of encountering toxic players or mismatched skill levels.
Supported Games
While this guide focuses on finding Valorant teammates, it's worth noting that TapIn.GG supports various popular games and plans to add more in the future. Currently, TapIn.GG supports games like League of Legends, Teamfight Tactics, Diablo 4, Apex Legends, Call of Duty: Warzone 2.0, and Fortnite.
How TapIn.GG Works: A Step-by-Step Guide
Using TapIn.GG is simple and intuitive. Here's a step-by-step guide to help you find your ideal teammates:
1. Sign Up
Create an account on TapIn.GG by providing your email address, choosing a username, and setting a password. You'll also need to link your gaming accounts to your profile so the platform can analyze your in-game data.
2. Provide Your Gaming Information
Enter your in-game information, including your preferred game modes, roles, and characters. This information helps the algorithm understand your playstyle and preferences, ensuring a better match with potential teammates.
3. Customize Your Search Criteria
Specify your desired teammate attributes, such as skill level, communication style, and availability. This will help further refine your search results to find the best possible matches.
4. Discover Potential Teammates
TapIn.GG's algorithm will generate a personalized list of potential teammates based on your preferences and gaming data. Browse through the list and view each player's profile to learn more about their playstyle, statistics, and gaming history.
5. Connect with Your Matches
When you find a player you're interested in teaming up with, send them a connection request. Once they accept, you'll be able to communicate with them through the platform's chat feature and set up gaming sessions.
Benefits of Using TapIn.GG
There are several advantages to using TapIn.GG when searching for Valorant teammates. Let's dive into some of the key benefits:
Avoid Toxic Players
Toxic players can ruin the gaming experience and hinder your progress. TapIn.GG's advanced algorithm helps you avoid these players by matching you with teammates who share similar goals, playstyles, and communication preferences.
Save Time
Finding the perfect teammate can be time-consuming, especially when using traditional methods like scrolling through forums or posting on social media. TapIn.GG streamlines the process by providing a personalized list of potential teammates, making it quicker and easier to find the right match.
Improve Your Gaming Experience
Playing with teammates who complement your skills and playstyle can significantly enhance your gaming experience. TapIn.GG's algorithm ensures that you're matched with players who share your goals and can work well together, increasing your chances of success and enjoyment in the game.
Fair and Transparent
TapIn.GG is not a pay-to-win platform. Players cannot pay to appear at the top of your search results, ensuring a fair and transparent matchmaking process.
Tips for Optimizing Your TapIn.GG Experience
To make the most of your time on TapIn.GG, consider the following tips:
Update Your Profile Regularly
Keep your gaming information up to date to ensure that you're matched with the most compatible teammates. This includes updating your preferred game modes, roles, and characters as your playstyle evolves.
Be Active on the Platform
Set your status as active when you're looking for teammates and browse the list of other active players. This increases your chances of finding a suitable match quickly.
Communicate Effectively
Make use of the platform's chat feature to get to know your potential teammates before committing to a gaming session. Discuss your goals, expectations, and preferred playstyle to ensure a smooth and enjoyable experience.
Share Your Profile
Promote your TapIn.GG profile on your social media channels, gaming forums, and Discord servers. This can help attract like-minded players to your profile, increasing your chances of finding the perfect teammate.
Conclusion
Finding the ideal Valorant teammate is crucial for a successful and enjoyable gaming experience. TapIn.GG offers a convenient and effective solution by matching players based on their preferences, playstyle, and in-game data. With its advanced algorithm, user-friendly interface, and commitment to fair and transparent matchmaking, TapIn.GG is the go-to platform for finding your perfect Valorant teammate.