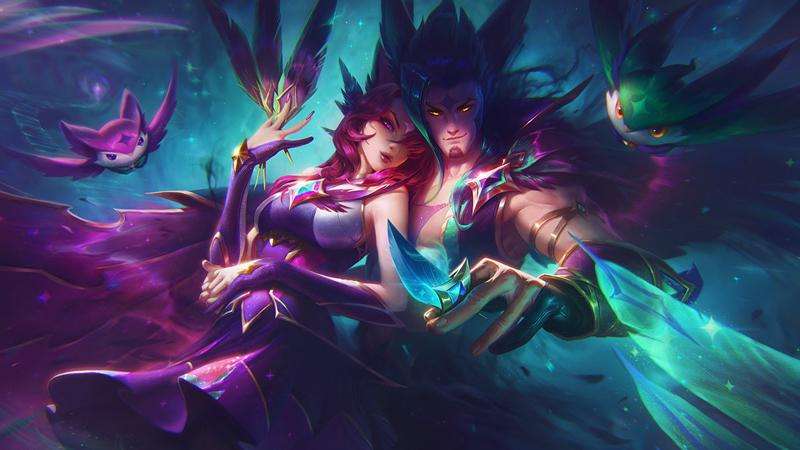 Find Your Ideal LoL Duo Teammate on TapIn.GG
Finding the perfect duo teammate in League of Legends can be a challenging task. TapIn.GG is an innovative platform that allows players to easily find no-stress teammates anytime they want. With its quick and efficient system, you can get connected with like-minded players who share your passion for the game. This article will provide a comprehensive guide on how to find your ideal LoL duo teammate on TapIn.GG and discuss its features, benefits, and other related topics.
1. Introduction to TapIn.GG
TapIn.GG is a platform that simplifies the process of finding teammates for popular online games such as League of Legends, Teamfight Tactics, and more. It offers a unique experience that lets you find compatible players in under two minutes, ensuring you can enjoy your gaming sessions without any hassle.
1.1. Supported Games
TapIn.GG currently supports the following games:
League of Legends
Teamfight Tactics
Diablo 4 (Coming Soon)
Apex Legends (Coming Soon)
Call of Duty: Warzone 2.0 (Coming Soon)
Fortnite (Coming Soon)
As the platform grows, more games will be added to cater to the diverse interests of gamers.
1.2. Platform Features
TapIn.GG offers several features that make it stand out among other similar platforms:
No waiting: With an average wait time of under two minutes, you can find a teammate quickly and get started with your gaming session.
Profile customization: Edit your in-game information to help other players get to know you better and find the perfect match.
Secure payment system: The platform uses a secure payment system to ensure your transactions are safe.
2. How to Find Your LoL Duo Teammate on TapIn.GG
To find your ideal duo teammate in League of Legends, follow these simple steps:
2.1. Create an Account
First, sign up for a free account on TapIn.GG. Provide your email address, create a password, and select your preferred display name.
2.2. Add Your In-Game Information
Once you have created an account, you will be prompted to add your in-game information. This includes your summoner name, region, rank, and preferred roles. Providing accurate information will help you find teammates who complement your playstyle.
2.3. Select Your Preferred Game Mode
Choose the game mode you would like to play with your duo teammate. TapIn.GG supports various game modes, such as Ranked Solo/Duo, Ranked Flex, and Normal games.
2.4. Payment and Credits
To find a teammate, you will need to purchase credits on TapIn.GG. The platform offers various credit packages to suit your needs. After selecting your preferred package, add your payment method and complete the transaction.
2.5. Get Matched with a Duo Teammate
Once you have completed the above steps, TapIn.GG will match you with a suitable teammate based on your preferences and in-game information. You can then communicate with your new duo partner and start playing!
3. Benefits of Using TapIn.GG
There are several advantages to using TapIn.GG to find your LoL duo teammate:
3.1. Time-Saving
As mentioned earlier, TapIn.GG has an average wait time of under two minutes. This means you can spend more time playing and less time searching for a teammate.
3.2. Quality Matches
The platform uses an advanced algorithm to match you with compatible teammates based on your in-game information, ensuring a better gaming experience.
3.3. No-Stress Environment
TapIn.GG creates a no-stress environment by connecting you with like-minded players who share your interests and playstyle.
3.4. Secure Transactions
The platform's secure payment system ensures your personal information and financial transactions are safe.
4. TapIn.GG Coaching Services
Apart from finding teammates, TapIn.GG also offers coaching services for various games, including League of Legends. These services can help you improve your skills and achieve your desired rank.
4.1. Types of Coaching Services
The platform offers different types of coaching services, such as:
Elo Boosting
Elo Coaching
League Boosting
League Coaching
4.2. How to Get Started
To access coaching services on TapIn.GG:
Sign in to your account.
Navigate to the coaching section.
Choose the type of coaching service you need.
Select your preferred coach.
Make a payment and start your coaching session.
5. TapIn.GG Community
TapIn.GG has a growing community of gamers who share their experiences, tips, and strategies. By joining the community, you can:
Learn from experienced players.
Share your own knowledge and insights.
Participate in discussions about your favorite games.
Connect with like-minded gamers.
6. Customer Support
If you encounter any issues while using TapIn.GG, the platform offers dedicated customer support to assist you. You can contact them through the website's contact form or via email.
7. Privacy and Security
TapIn.GG takes user privacy and security seriously. The platform follows industry-standard practices to protect user data and ensure secure transactions.
8. Terms and Conditions
Before using TapIn.GG, make sure to read and understand the platform's terms and conditions. This will help you stay informed about your rights and responsibilities as a user.
9. Apply as a Teammate or Coach
If you are an experienced player and want to help others improve their skills, you can apply as a teammate or coach on TapIn.GG. This can be a great way to earn extra income while sharing your knowledge and passion for gaming.
10. Conclusion
TapIn.GG is a valuable resource for gamers looking to find their ideal LoL duo teammate. With its time-saving features, quality matches, and no-stress environment, it is the perfect platform for connecting with like-minded players. Give it a try and take your gaming experience to the next level.